Movies are considered one of the best ways to be entertained. They are the closest thing to magic, and they transport you to different worlds.
While there's nothing like watching a great movie on the big screen, but what if you could watch that same movie anywhere and anytime? Imagine enjoying all your favorites from the comfort of your couch, at the bus stop, or on a plane. Bringing you the best movie-watching experience, Redbox is your one-stop shop for movies, TV series, and live TV.
With tons of great new releases, classic favorites, and family-friendly options, Redbox has something for everyone. This article presents you with all you need to know about the Redbox mobile application, including its requirements for download and how you may use it to stream, rent, and purchase movies. So let's dive right into it!
Introducing the Redbox Mobile Application
How Does Redbox Compare to Other Mobile Movie Services?
Physically Renting and Purchasing Redbox Movies
Requirements to Download the Redbox Mobile Application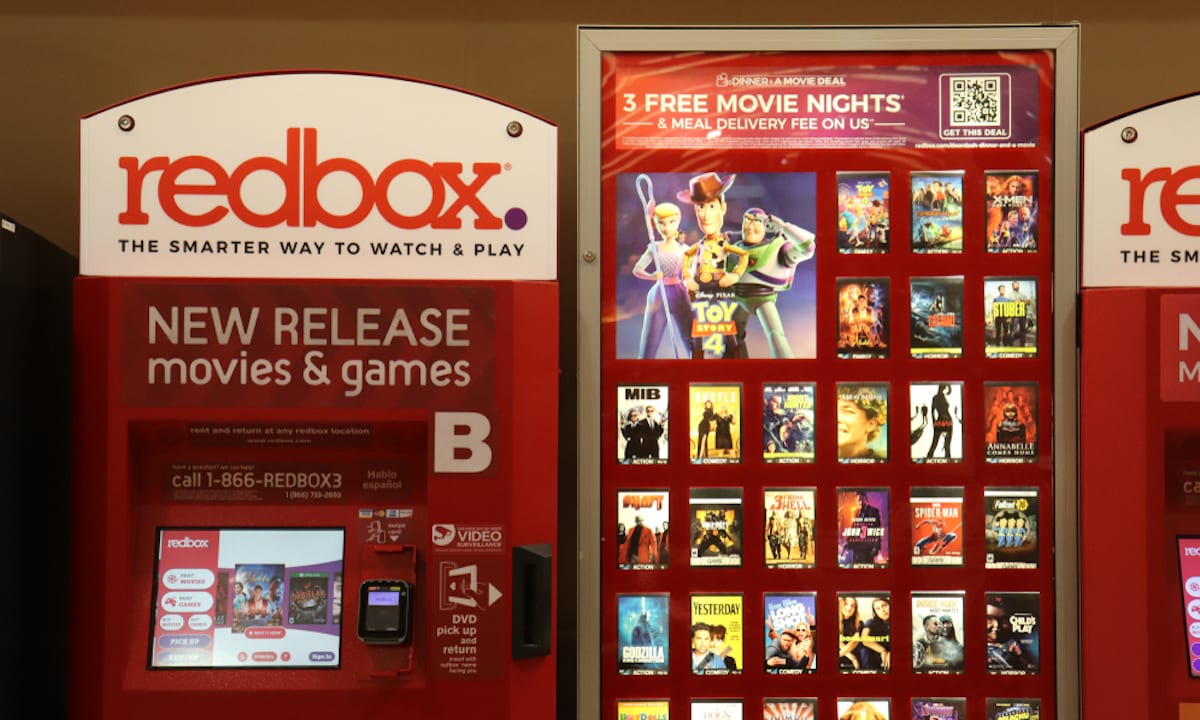 Introducing the Redbox Mobile Application
Redbox, one of the leading video-on-demand services today, primarily started in 2004 as a physical movie and video game rental store. The company released the Redbox mobile web app in 2017 to facilitate its physical rental and purchase business. Today, the online application is used by millions of people each month, making it one of the most popular apps on the market today.
Through the app's On Demand feature, the Redbox application lets you additionally stream both new and old 4K UHD movies for free without any sign-up needed. In addition, you may open an account to rent or purchase exclusive movies online and save them to your library to watch them later.
Redbox is one of the most downloaded movie rental apps available, with over 10 million downloads on the Google Play Store alone. With over 227,000 reviews and a 4.7 rating, it's clear that the users are happy with the service. With the Apple store, it even gets better, with a 4.8 rating from over 513,000 reviews.
For streaming purposes, Redbox comes with a comprehensive array of features. You don't just get to stream thousands of movies but also have access to live TV, documentaries, stand-up comedy specials, and a lot more for absolutely no cost. You can make the most of Redbox without creating an account on the platform. However, there's a catch.
Key Streaming Features of the Redbox App
Redbox's free movie streaming services are accompanied by ads, meaning you just have to deal with them popping up between your movies to watch them for free. This is the same with the Redbox Live TV service, where you have access to live video content related to music, lifestyle, kids, sports, news, and a whole lot more.
To get rid of ads and access more exclusive content, you have to open an account with Redbox and pay to rent or purchase a movie. Digital rentals start at $1.99 for a night, while purchases cost a full fee of $9.99 plus tax, giving you lifetime access to the movie.
On-the-go streaming services are also available, as you may simply download your movies onto the app, regardless of whether they were rented or purchased. In addition, you have offline access to movies that have up to 4K UHD quality, and you can watch them anywhere and at any time of the day. So yes, you can watch movies on Redbox even when you are on a camping trip.
How Does Redbox Compare to Other Mobile Movie Services?
Looking at the array of features the mobile application has, we can say Redbox takes a little from what all of its competitors offer. What it does better, however, is to provide some of its content at zero cost and without you even having to open an account.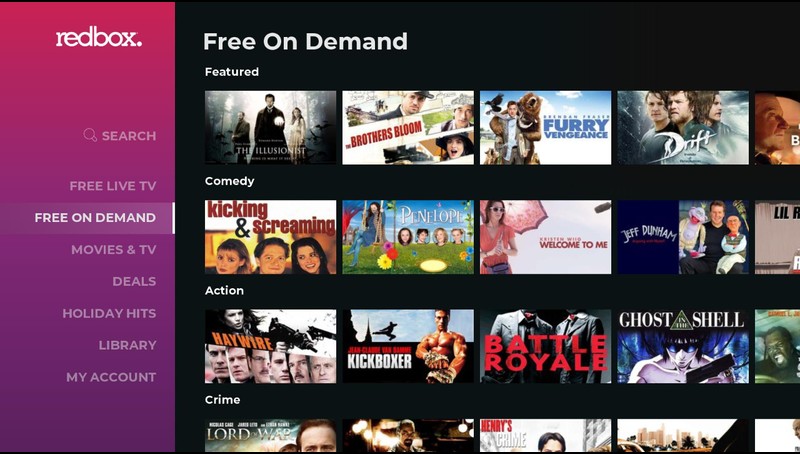 Just like Hulu TV and YouTube TV, it gives you access to Live TV streaming services but doesn't require the subscription fees charged by these platforms. For perspective, Hulu even requires you to pay for its ad-supported Live TV plan.
When it comes to combining streaming and movie rentals, only Netflix comes close to Redbox. You can stream new releases through mobile apps and rent movies for digital and physical use. The advantage Redbox has over its counterpart is its instant access to your movies, as Netflix only sends physical rentals through mail-ins.
Although Netflix offers a packed content catalog, Redbox gives you a more comprehensive mobile movie-watching experience with its inclusive Live TV feature.
Redbox On-Demand Streaming Categories
Now, Redbox comes with multiple categories that define your mobile streaming experience. You are first met with the "Trending Now" category, where you see what everyone else is watching, then may proceed to the "Free Popular Movies" section to see the highly-rated movies you may watch without any cost.
The mobile application shows you the newly-free movies to rent, the movies that are only available through On-Demand streaming, all movies you may have for as low as $2, and the free movies that will cost you money soon.
You even have categories for bundle deals, price drops, popular franchises, and movies coming soon to the streaming platform, among others. The only thing you don't have is sports streaming.
Physically Renting and Purchasing Redbox Movies
For the more traditional use of the Redbox app, you may rent or buy your movies online and pick them up at a kiosk close to you. Remember that Redox is only available to residents in the US, so you need to be in the US to go through with physical pickups.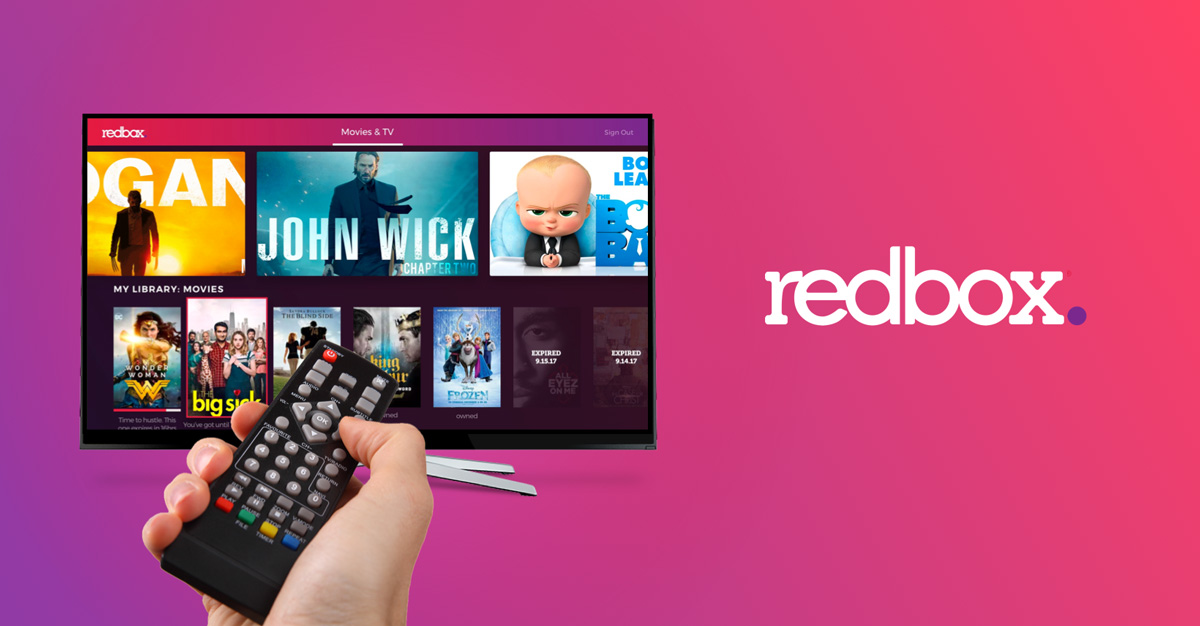 To buy movies online, you simply browse through the Redbox movie catalog, choose one you are interested in, and select the "Buy at the Box" option.
Once you complete the whole payment process, you pick the movie up at a rental store near you.
You can check the location of Redbox's kiosks on the Redbox website's location page. To find a kiosk, all you have to do is put in your ZIP code, city name, or state name and have access to a full map of Redbox stores operating in that area.
Redbox Offers Rental Perks
With rentals, there are a few additional benefits the application offers you through the Redbox Perks service. You earn points from your use of the platform and use these points to acquire free movie rentals, have access to special Redbox deals, enjoy a birthday gift, and also enjoy additional promotional deals from the platform.
Additionally, even without the Redbox Perks option, you may also include upcoming movies in your Redbox Wish List. This allows you to receive notifications when these movies are available for physical rental, and you pick them up as soon as possible.
Overall, Redbox makes sure all your needs regarding access to some of the best movies out there are met through its mobile application. You get more features than those offered by other popular streaming platforms and enjoy reliable, high-quality streaming qualities without any hassle.
Requirements to Download the Redbox Mobile Application
The Redbox mobile app has certain criteria for the devices it may be used on and the users that may use it. First, if you use an iPhone, you need at least 50 MB of free space, and your device has to run on iOS 13.0 or later.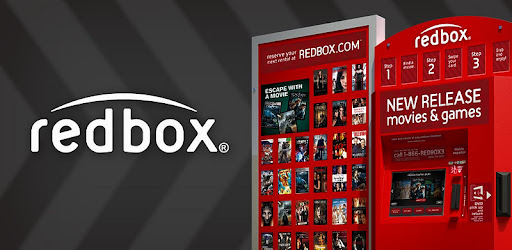 Users of iPad need iPadOS 13.0 or later, Mac users need MacOS 11.0 or later, and Apple TV users need tvOS 14.0 or later.
You need at least 22 MB of storage space for Android users, and your device has to be running on Android 5.0 or later. However, you don't need to pay for the two types of users to get the application on your device.
Users should also understand English and be of at least 12 years of age. The application also comes with data tracking to personalize your experience, including collecting information related to your purchases, contacts, data usage, and location, to mention a few. Of course, you can always choose not to share these.
How Do You Download the Redbox Mobile Application?
Getting the Redbox Application on any mobile device is pretty straightforward. For Apple devices, head to the Redbox Apple Store and hit the "Get" button. After the necessary authentication, the application automatically downloads and installs on your iPhone, iPad, and Apple TV. Note that the app is most optimized for iPads.
With Android devices, go to the Redbox Google Play Store and tap on the "Install" button. The application downloads and automatically installs on your device after this.
You can then start streaming movies and live TV for free with ads or choose to sign-up and log into your account to have access to exclusive content and streaming, rentals, and purchase services. Some other supported devices include smart TVs from Samsung, LG, and Vizio, streaming devices like Roku Chromecast and gaming consoles, and devices with WindowsOS.
Conclusion
The Redbox mobile application is one of the best movie streaming services for residents in the US, looking at all the features it offers to its users. You can watch movies, live Tv, and documentaries for free and enjoy additional rental and purchase services that are managed online and offline.
If you're tired of Netflix's recent price changes and want to try something else, Redbox has an application that may excite you. The app is available for both iOS and Android, so no matter which operating system you prefer on your phone, it will work just fine.